A cluttered kitchen can be a nightmare to work in.
We've been there, which is why we're recommending you a few simple DIY kitchen storage ideas to de-clutter your kitchen.
With these few ideas, we're sure that your kitchen will look tidier in a blink of an eye.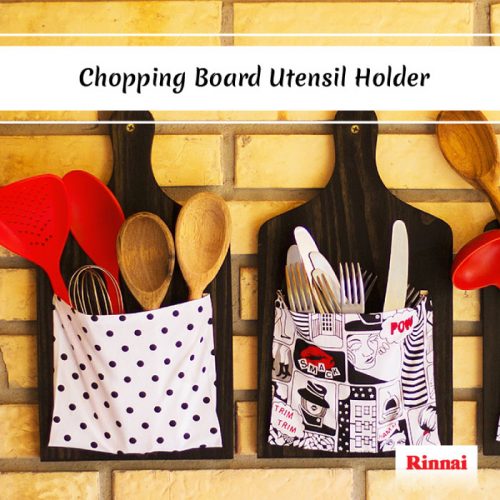 Materials:
Chopping board with handle hole (Wood or Plastic)
Old dish towel (any colour or pattern you prefer)
Scissors
Iron
Staple gun
Steps
Place the chopping board on the dish towel. Cut the dish towel along the shape of the board but cut the towel a bit larger than the board.
Iron the towel first. Fold the 4 edges of the towel about 2-3cm inwards. This is so that it will form a nice seam when stapled onto the board.
Turn the folded towel around and staple it onto the board using a staple gun. Only staple the bottom and 2 sides of the towel, leaving the top part open to form a pocket.
Then it's ready to use, and you can put whatever cooking utensils or cutleries into the pocket.
Optional: You can use strips of ribbon or other fabrics and use the hot glue gun to stick them on the 2 sides of the pocket to cover the staple bullets.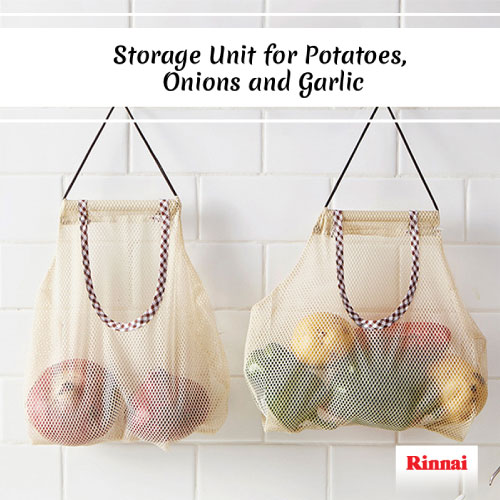 Materials:
Old laundry bag
Old clothes hanger
Steps
Place the old clothes hanger into the laundry bag so that you can hang the bag
And it's ready to use!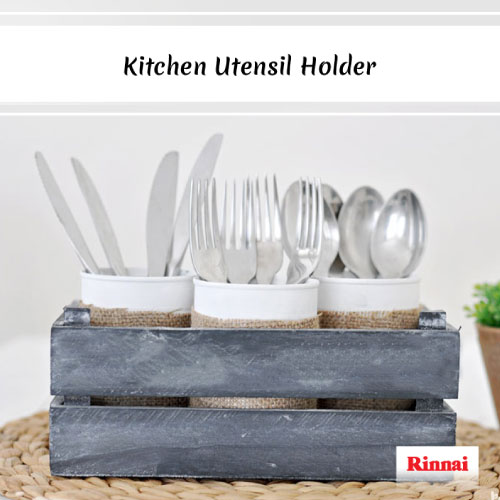 Materials:
Old tin cans
Old fabric
Fabric scissors
Ruler
Pencil
Tape measure
Artist's spray adhesive
Steps
Wash the tin cans well and peel off any labels. Set aside to dry.
Once dried, use the tape measure to measure the height and circumference of the tin cans. Trace out
the length on the fabric and cut out the fabric accordingly.
Spray the artist's adhesive on the fabric (the part of the fabric that will be wrapping the tin cans), then
wrap the fabric onto the tin cans by gently smoothing the fabric over the tin cans.
Leave to dry and they are ready to use.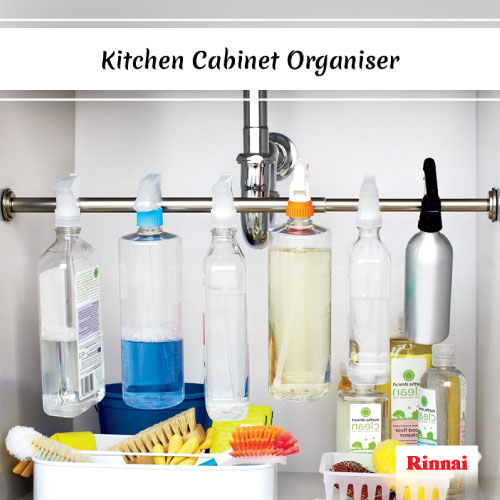 Materials:
Small curtain rod (tension rod)
Steps
Install the tension curtain rod in the cabinet underneath your kitchen sink (no drill no fuss).
Just like that, it's ready for you to hang the spray bottles and what not.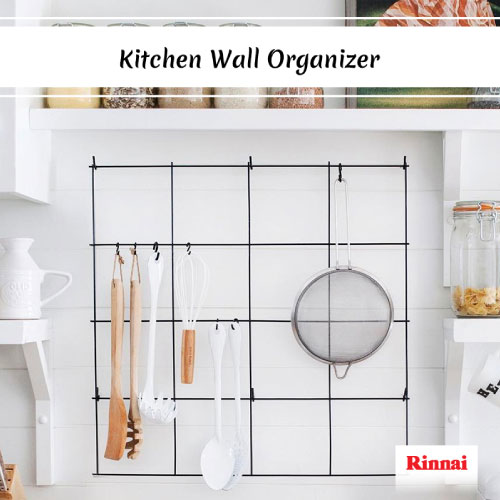 Materials:
Wires (from hardware store)
Piler
Small hooks
Scissors
Steps
Cut the wires according to your desired length with a piler (the length depends on the space that you will hang the wall organizer).
Use the piler to bend and knot the ends to secure the structure.
Once done, you can hang small hooks to be use to hang your cooking utensils.