What is the difference between Vitroceramic and Induction Hobs?
The main difference would be how the heat is transmitted. But there's more to that.
Let's dive deeper beyond the surface to understand the different heating technologies used by these two electric hobs as well as the other differences between them.
Click here for a bite-sized infographic or continue reading below.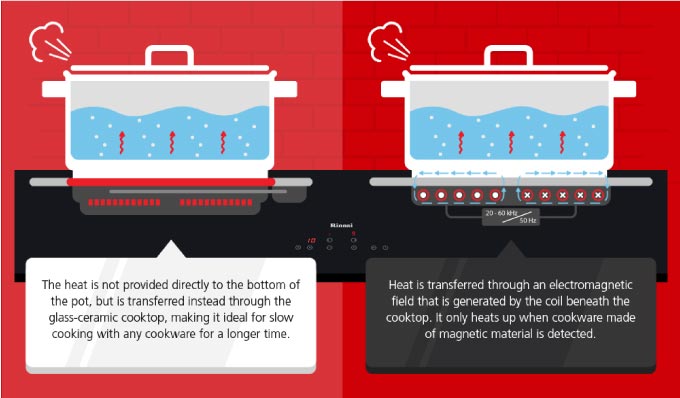 Heating Method

Vitroceramic does not provide heat directly to the bottom of the pot, but instead heat is transferred from a coil through the glass-ceramic cooktop, and is then transferred to the bottom of the pot. Because it heats in such a gradual way, it provides gentle heating to dishes.
Induction heat is transferred through an electromagnetic field that is generated by the coil beneath the cooktop. It only heats up the bottom of the pot when cookware made of magnetic material is detected. Food can be heated up quickly and the heat stops immediately after the cookware is removed from the surface.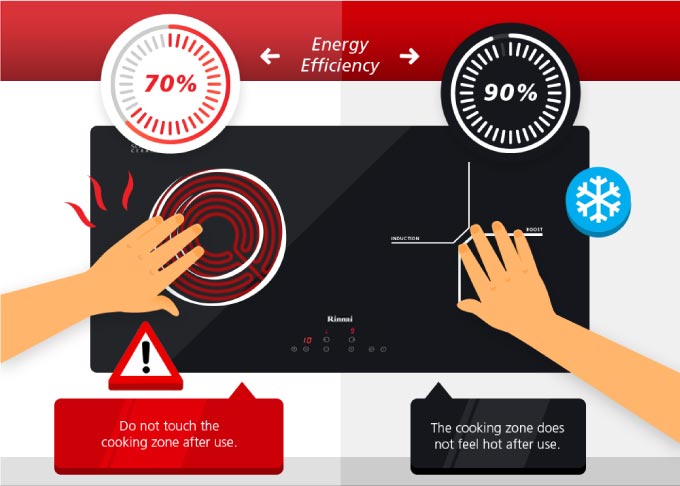 Energy Efficiency
There is more heat loss when it comes to Vitroceramic, as you already found out from the above that heat is transferred via the glass-ceramic medium before reaching to the surface of the pot, leaving residual heat on the cooktop's surface for a longer time. On a side note, this residual heat needs to be attended with caution to prevent accidental burning from happening.
And now we know that Induction only heats up the bottom of the pot when a suitable cookware is detected, this means that there is almost no heat loss, resulting in extreme energy efficiency. And the cooktop stays cool and safe at all times.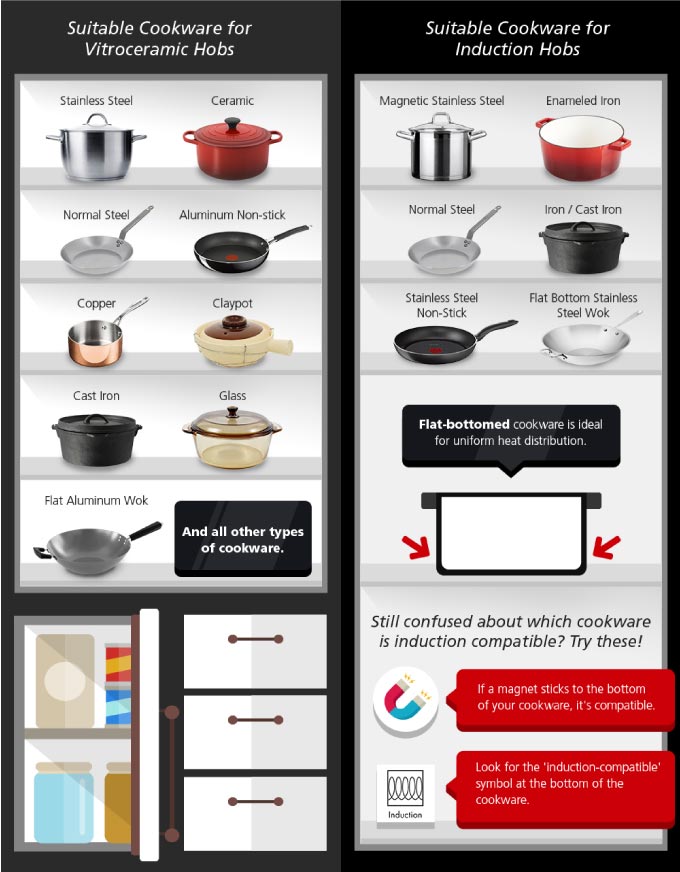 Cookwares
For Vitroceramic hobs, you don't have to worry because any types of cookware would be suitable.
It's a bit trickier with Induction hobs. Because it uses electromagnetic field to transfer heat, hence the bottom surface of the cookware needs to be made of ferromagnetic metal. Flat-bottomed cookware is ideal for a uniform heat distribution.
Tips for choosing an induction cookware:
Look for the 'induction-compatible' symbol at the bottom of the cookware, or use a magnet to test if it sticks to the bottom of the cookware, if it sticks, it's compatible.