Getting a little nervous when it comes to giving your gas hob a deep clean?
It's not difficult to achieve if you know what steps to take.
Just follow these simple steps below and your hob will look like it's brand new!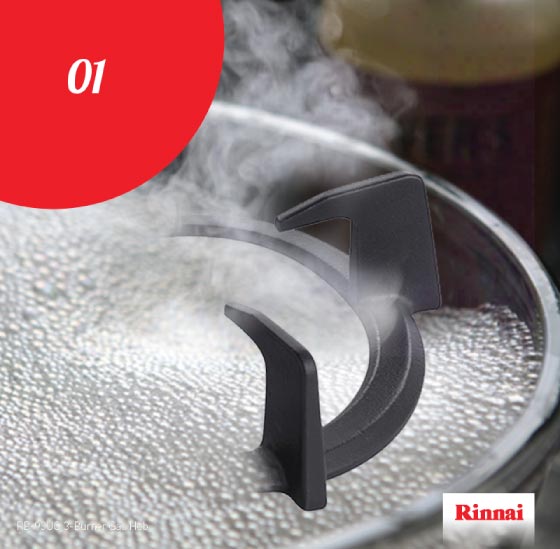 Step 1:
Remove the pan support and soak them in hot soapy water for 15 minutes.
Lightly brush with a scrub to clear off any stubborn stains that are still stuck to it.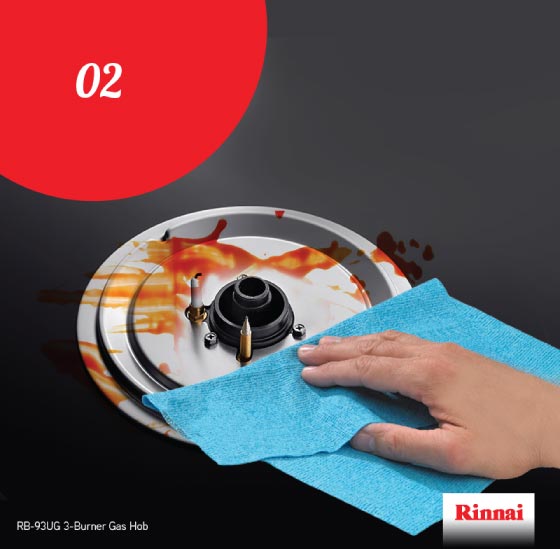 Step 2:
Remove burner covers and gently wipe away stain with a washcloth.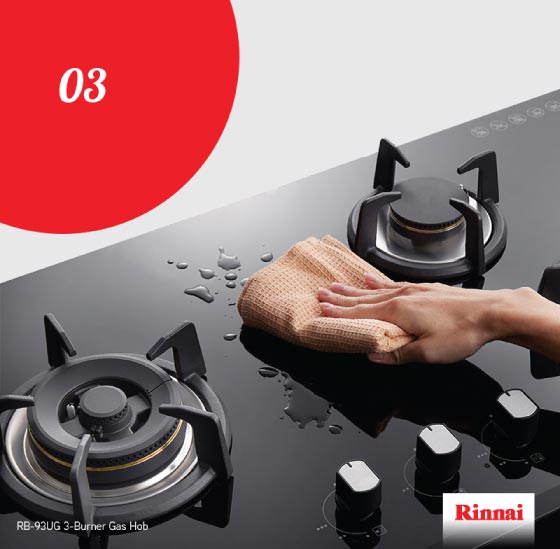 Step 3:
Wipe entire surface of hob with mild cleaning agents.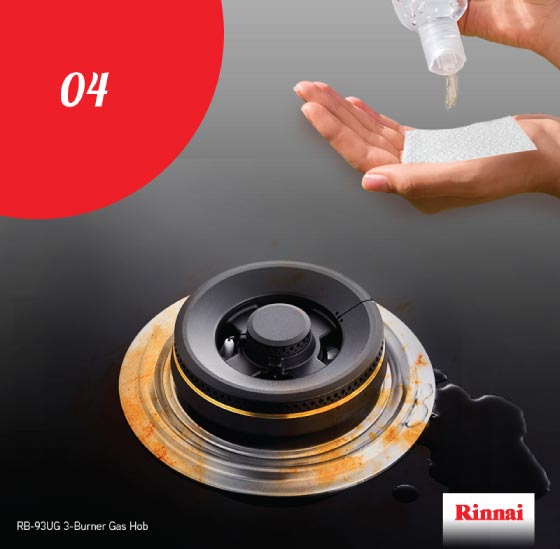 Step 4:
For stubborn stains, wipe with a bit of rubbing alcohol on a paper towel.
Note: Make sure the alcohol is all dried up before turning the hob on to avoid the hob from flaming up.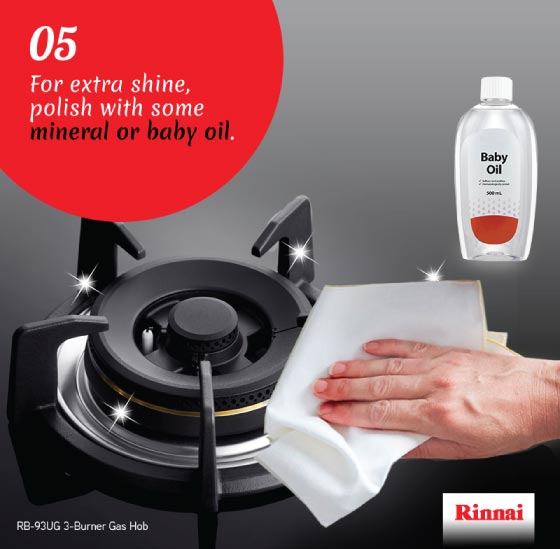 Step 5:
For extra shine, polish with some mineral or baby oil.
There you go, your hob is now looking all brand new!